Get to know the wonderful people who care for you and your family.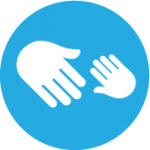 Caring
All our teachers are caring and passionate about working with children, just like yours.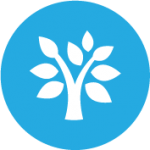 Diverse
Our teachers come from a diverse background of life, interests, and hobbies that will help your child explore life.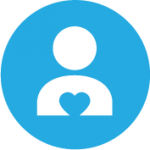 Experienced
Our teachers are all uniquely experienced and trained to teach your child and create an environment that your child can thrive in.
---
CHRISTINE MULHOLLAND
DIRECTOR
Christine has a Bachelor's degree in Elementary Education and a Master's degree in Literacy Education. She has worked in an elementary school in New York City as a 3rd grade teacher, kindergarten teacher and reading specialist. After leaving to have children, Christine taught at a couple of different preschools in Northport Village. She has two daughters, a husband and two crazy dogs at home. Christine enjoys cooking, skiing, reading great books, lounging on the beach and is very active in the PTA at her children's school. She is absolutely thrilled to be the Director at Weekday!
---
2 YEAR OLDS
MARILYN COLON- Teacher
Marilyn is overjoyed to be teaching the 2 year old class at Weekday. She adores children and watching them discover the world around them.  She received a BA in psychology and a Masters Degree in science. Always wanting to go into teaching she joined the NYC teaching fellows program. She left the field to raise her two daughters now ages 11 and 7. Finally, she made the decision to return to teaching and couldn't be happier to be at Weekday. Marilyn lives in Northport with her husband and two daughters.
REBECCA OSMAN- Teacher
Rebecca is excited yo be teaching the 2's this year. Rebecca was the Music and Movement teacher as well as the Toddler and Me teacher last year. I enjoy bringing music into the classroom and will continue to have the children moving and singing while creating a safe environment in this ever changing world. Rebecca has a bachelors degree in Theatre Dance and masters degree MAT in elementary education. The two complement her interests in creating an exciting classroom in which learning is the natural outcome of engaging exploration and play.  She loves to spend her days outside hiking or at the beach on nice days and watching movies on rainy weekends with her husband and 2 daughters. Thank you for trusting me with your children! I will treat them with the care and dignity I would expect from anyone I entrust my children. 
ANGELICA HALL- Assistant Teacher
Angelica Hall started at weekday as a sub last year and is so excited to expand her roll as an assistant in the 2s!  Angelica graduated with a bachelors in social science from Dowling college and has taken many childhood education courses.  She had worked as a 2&3 year old lead teacher at a local school for about 10 years before joining the weekday family!  She currently lives in east Northport with her husband, 3 young daughters and crazy dog Sullivan (named after monsters inc!).
SHARI RAFFONE- Assistant Teacher
Shari is a teacher assistant in the 2's.  She worked in the Northport School District as a teacher aide for the last 3 years.   Shari lives in Northport with her husband and her two sons who are currently away at college.  She also just a adopted a very energetic Boston Terrier named Bruce.   They can be seen walking in Northport Village daily.  She is so excited to be at Weekday.
MARY SIMON- Assistant Teacher
Mary is an East Northport resident. She and her husband have 4 grown children. Mary has been working with children for over 35 years. For eight years, Mary taught religious education at her local parish. In her spare time, Mary enjoys biking to the beautiful harbor, reading, attending local theatre and spending quality time with her family, especially her four grandchildren.
---
3 YEAR OLDS
MICHELLE MICUCCI– Teacher
Michelle is an enthusiastic and passionate educator who loves enriching the minds of young children. Michelle earned her bachelor's degree at New Paltz in Elementary Education and her master's degree in Literacy Education at Dowling College. She previously taught Kindergarten Enrichment at Weekday for 7 years, followed by teaching preschool for several years. Michelle grew up in East Northport and currently lives in West Islip. She enjoys traveling to North Carolina to visit her family, especially her twin sister and her new nephew!
SAMANTHA WILLIAMS- Teacher
Samantha is so excited to start her first year at Weekday and her fourth year teaching preschool in Northport. She first found her love of teaching while attending Columbia University, where she received her BA in English Literature. She served three AmeriCorps terms while in college with Jumpstart, a nonprofit organization that focuses on early childhood literacy and she has been teaching preschool ever since. Samantha grew up in Miami, Florida and now lives in Fort Salonga with her husband.
MICHELLE PARKER- Assistant Teacher
Michelle is a teacher's assistant at Weekday Nursery School. She is married with two children. Michelle graduated from Boston College with a degree in Education and a BA in English. Michelle has worked as an assistant for and substitute teacher at two local schools for 8 years before coming to Weekday. Michelle loves working with children and seeing them grow.
JILL HALL- Assistant Teacher
Jill Hall is thrilled to be back at Weekday Nursery School as an assistant teacher in the three year old program. Jill has worked in various roles at Weekday for 12 years. The majority of that time has been in the three's program, an age group she thoroughly enjoys working with. Jill is a graduate of Northport High School and received her Bachelor's degree from Cedar Crest College in Pennsylvania. Initially working in the "business world," Jill left to devote her time to raising her three sons and volunteering at their schools, including serving as PTA president at Ocean Ave., NMS, and NHS, as well as volunteering with the many sports programs they were involved in. Jill lives in Northport and enjoys spending time with her husband, three grown sons, soon to be two wonderful daughter-in-laws, her adorable grandson, and her golden retriever Riley.
---
4 YEAR OLDS
LEE ANN KUNTZ- Teacher
Lee Ann is one of the four year old teachers here at Weekday. She has been an Early Childhood Educator for fourteen years and has experience teaching two, three and four year old children throughout her career. Lee Ann enjoys spending time with her husband and three grown children. Her favorite activities are biking, hiking and yoga.
DAWN POTHOS- Teacher
Dawn is one of the 4 Year Old Teachers.  She has been teaching Preschool for 20 years and this is her first year at Weekday. Dawn always knew she wanted to help educate children. She attended St. John's University and majored in Child Psychology and then received a Master's Degree in Early Childhood Education. She loves the genuine spirit of our young children and thinks there is no better investment than the caring, nurturing and empowerment of children and their future in this world. She embraces the next chapter of her career here at Weekday Nursery and feel very blessed to work with all the wonderful families here!
MARY JANE ROHAN- Teacher
Mary Jane is thrilled to be working at Weekday.  Mary Jane has worked in early childhood education as a teacher and assistant teacher for over 10 years.  She started her career in early childhood education in New City, NY and then moved with her family to East Northport where she continued her passion of working with children in a four year old preschool classroom.  Previously Mary Jane worked as Human Resource Administrator as well as selling Unit Trusts.  In her free time, you can find her on the beach.
LAURIE HICKMAN- Assistant Teacher
Laurie is an assistant in Miss Dawn's class.  She has lived in Northport her whole life.  She is married to her high school sweetheart and has two children.  She has been working with preschoolers for 13 years an has been an assistant with Miss Dawn for 9 years.  She truly enjoys every day she comes to work and is very excited to join the Weekday family.
NANCY LEMBO- Assistant Teacher
Nancy is a teacher assistant in the 4 year old class. She lives in East Northport with her husband and 3 boys ( 2 in college and 1 in high school). She graduated from SUNY Albany with a degree in Psychology. She had worked at another preschool for 6 years before joining the Weekday family. She enjoys cooking, gardening, and boating with her family.
JUDITH VAN HEKKEN- Assistant Teacher
Judith is thrilled to be back working as an Assistant Teacher with Miss Lee Ann's four year old class.  She loves working with children and especially in this age group.
Judith has a BA in hotel management and marketing management and has most of her career worked in the business industry. When they moved 6 years ago from The Netherlands to Northport for her husband's work, she decided initially to stay home with their 2 children. The youngest went to Weekday and so it all started. In her free time Judith loves to run. She has run marathons including the New York City and Chicago Marathons. Her and her family spend a lot of time during winter skiing and they live on the water so when it's summer time she loves to go out on her paddle board.
---
Kindersteps
TIFFANY MACARTNEY- Teacher
Tiffany attended CUNY Queens College and earned a Bachelors Degree in Speech-Language Pathology/Audiology with a minor in Childhood Psychology and a Master's Degree in Speech-Language Pathology with teacher's certification. She worked with preschoolers with speech and language impairments in school, home, and agency settings. After having her two boys, she worked as a substitute teacher at their preschool, then a full-time 2s and 3s teacher at another local preschool. When she is not teaching Weekday's Kindersteps program, Tiffany enjoys being in leadership roles for her children's activities including scouting, basketball, baseball, and soccer, taking photographs of her children, landscapes, and wildlife, and scrapbooking.
---
ART/ STEM/ MUSIC
BRITNI CABRERA- Fine Art Teacher
DANA LAUGHLIN –  STEM Teacher
AMY ENDLER – Assistant Teacher/ Spanish
Amy is thrilled to be the assistant teacher for the 3 year old class at Weekday Nursery School this year. In addition Amy is also our resident Spanish teacher. She can't wait to foster an environment that allows every child to explore, grow and shine! Amy received her BA in Psychology from UMass-Amherst and a Masters in Public Health from Boston University. After working for many years in the public health field, she relished the opportunity to dedicate her time to her young children. Soon, Amy opened her home to other children who needed care as well. While planning activities, Amy often found herself recalling her own unique childhood educational experiences. She specifically remembers her teachers fostering a love for reading, art and music; encouraging learning through play and a focus on exploring her environment – all of which she looks forward to sharing with her students as well. Amy lives in East Northport with her husband, 3 daughters and a shaggy pup who often gets mistaken for a cartoon character.
MAIREAD REARDON – Assistant Teacher / Music & Movement
Mairead is very excited to be an assistant at Weekday! Mairead graduated from C.W.Post with a bachelors degree in Psychology. She lives in East Northport with her husband and three children. Mairead is very active in the school PTA and is currently the Vice President of the PTA at her daughters elementary school. She also runs the Healthy Kids Running Series in East Northport. She loves being a part of this amazing community. On the weekends she's on the field watching her kids play sports and is skiing with her family throughout the winter!
CHRISTINE CUSICK – Assistant Teacher
This is her third year here at Weekday and she absolutely loves it. After working for many years as a corporate Interior Designer, she realized that her passion is working with children. Christine has worked with 2, 3 and 4 year old children for the past 11 years. Christine lives in East Northport with her husband and 15 year old daughter. She loves to travel, seeing Broadway shows and going to the beach.
MICHELE SCHMITT – Assistant Teacher
Michele received a bachelor's degree in accounting but when her youngest was 17 months old she enrolled her in a new school in Northport run by her son's former preschool teacher and was offered a job as an assistant teacher. After her first year she realized she had found her passion and went back to school to earn an associate's degree in Early Childhood Education and has been working with preschool children for the past 19 years. In her free time she loves to read and play soccer. She worked at Weekday 17 years ago and is happy to be back.